Give Me Just a Few Days and I'll Give YOU the Keys to a Speaking Business That Can Pay YOU a
Guaranteed

$5,000 a Month (or more)... Even if the Last Time You Spoke Was in Your 4th Grade English Class.
NOTE: The entire Top Gun Speaker experience is streaming online Aug 25-26 (10am - 5pm PST each day).
Everything will be recorded so you don't miss a thing.
THE TOP GUN SPEAKER EVENT
LIVE in San Diego or Streaming Online (Your Choice)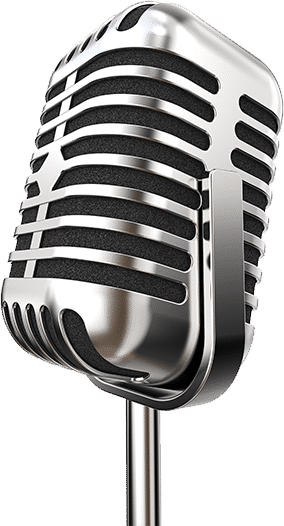 Thur/Fri - Aug 25-26, 2022
Live 9:00 AM - 5:00 PM PST each day
I HAVE TAUGHT SOME OF THE BIGGEST THOUGHT LEADERS IN THE WORLD HOW TO USE SPEAKING TO
MAKE MONEY, BUILD THEIR BRAND, INCREASE THEIR CELEBRITY, GROW THEIR LIST...
AND I AM 100% CONFIDENT I CAN DO THE SAME FOR YOU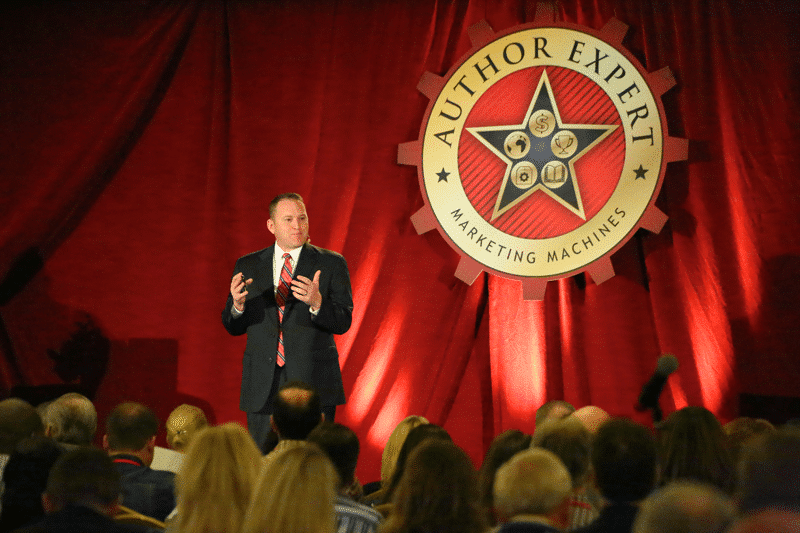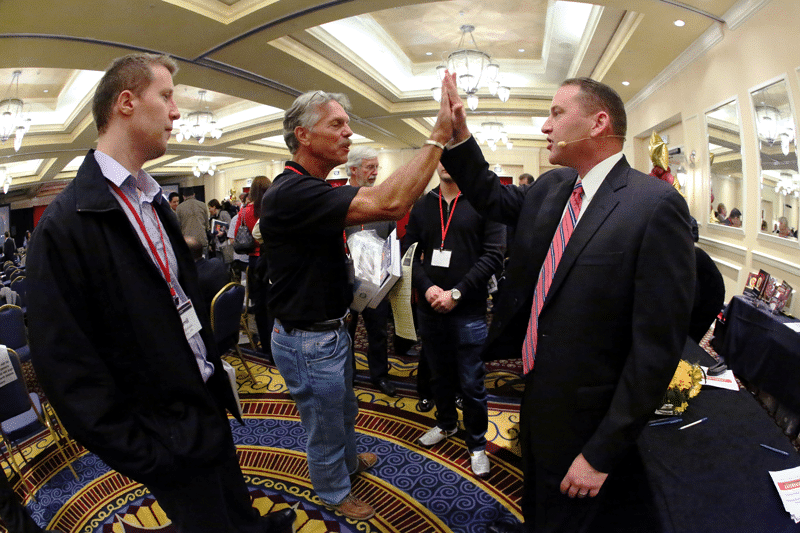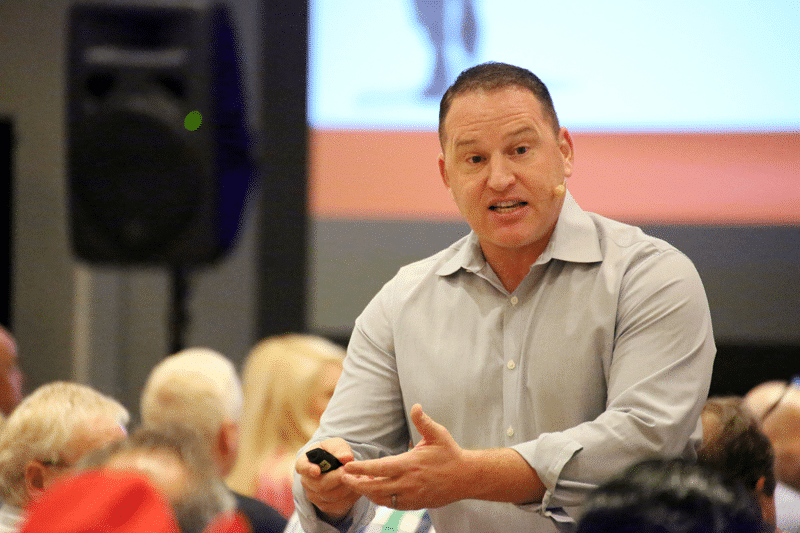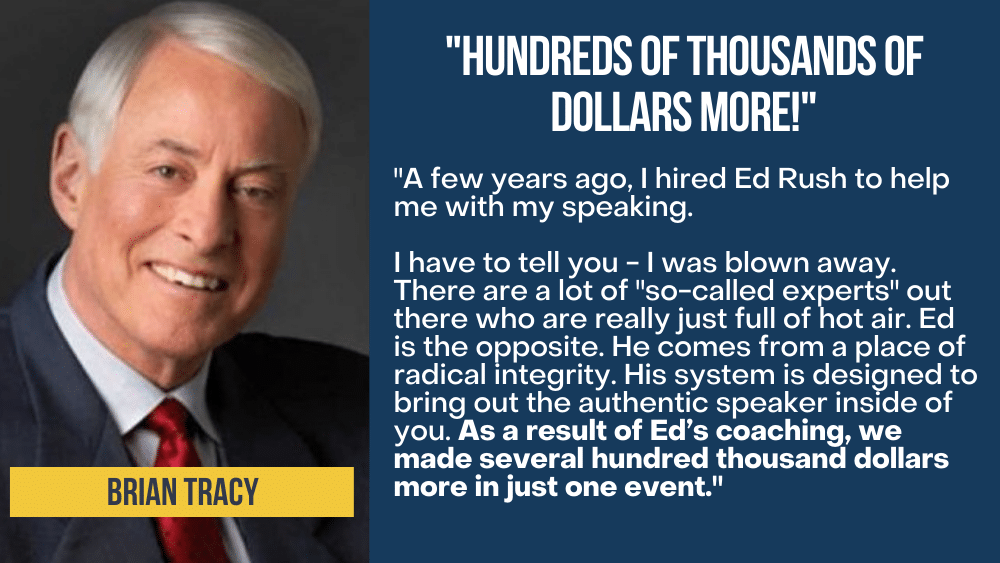 Bottom Line: This Event Will Show You the Fastest (Most Credible) Way to Build Your List, Grow Your Celebrity and Get More Customers & Clients...In Your Spare Time
PLUS, Don't Forget That Speaking Includes Webinars, Webcasts, Teleseminars, Media Interviews, Podcasts, Live Streaming, and Basically Everywhere Else You Use the Spoken Word to Share a Message So You Can Use All of This Even If You Never Get on a Stage
These are just some of the world's top speakers who have worked with Ed as their coach to help them change the world (and make more money) with their message…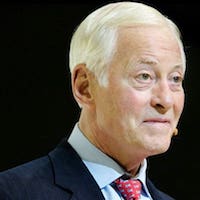 Brian Tracy
Author of over 70 books. World renown speaker and advisor.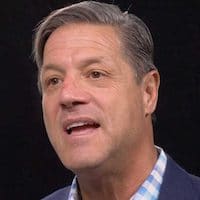 John Assaraf
Star of the movie The Secret. NYT Best Selling Author.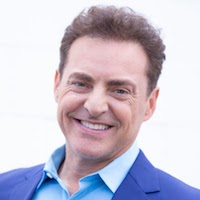 Mike Koenigs
Founder of Traffic Geyser and Instant Customer. 13-Time #1 Bestselling Author, Speaker.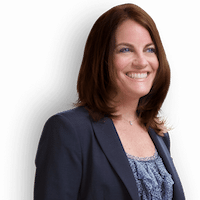 Pam Hendrickson
Founder or Make It, Market It, Launch It. World's Leading Product Creator.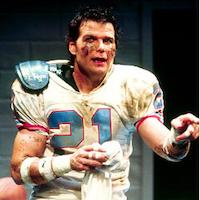 Bo Eason
NFL Player. Trainer. Bo wrote and performed his one-man play Runt of the Litter to a NYT raving review.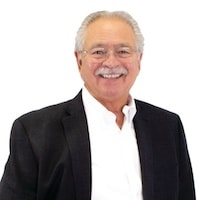 Pat Zeimer
Best Selling Author. Speaker. CEO & Founder of MagnaWave.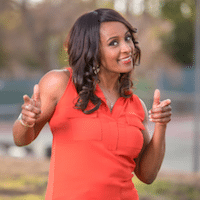 Dr. Tamika Henry
Functional Medicine Doctor, Speaker, Trainer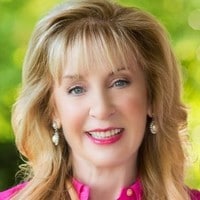 LeeAnn Reed
Founder The Numbers Divas, LLC, Author The Designer's Survival Guide to QuickBooks.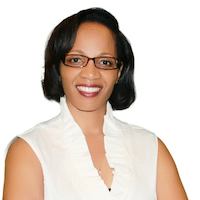 Dr. Malaika Woods
MD, Functional Medicine Doctor, Speaker, Trainer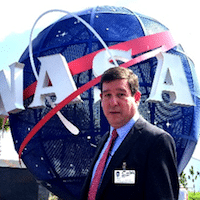 Mike Semel
World's Leading HIPAA Consultant. 35-Year Industry Veteran. #1 Best Selling Author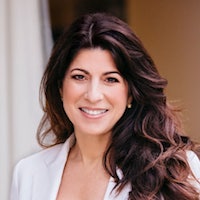 Mari Carmen Pizarro
Corporate Trainer. Event Host. Founder Mari Carmen International.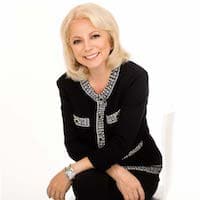 Dori Soukup
Founder & CEO of InSPAration Management. Mentor to Med Spa Industry.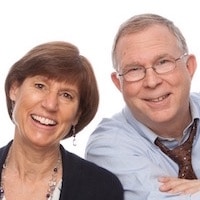 David and Jill Stowell
Founder of Stowell Learning Center. 2 Locations and 35 Employees.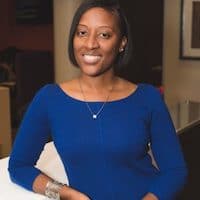 Lenica Stephen
CEO, Interactive Business Optimization Services, Virtual COO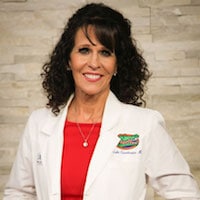 Dr Nicole Eisenbrown
Dual Board Certified Surgeon. #1 Best Selling Author and Private Practice Physician.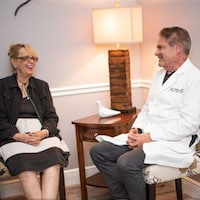 Dr Tom Ashton
Founder and CEO, Ashton Vein Center. Author. Serial Entrepreneur.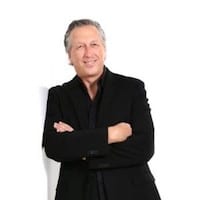 Mark Dannenberg
Founder, Options Money Maker LLC. Futures and Options Trading Educator, Leadership Coach.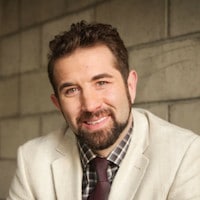 J.R. Burgess
CEO and Founder, HealhOvators. #1 Best Selling Author.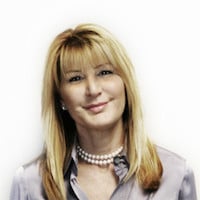 Yvonne Heyne
CEO at Nextx Powered by The Technology Studios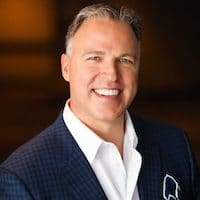 Larry Broughton
CEO, Broughton Hotels, Award-Winning CEO & Entrepreneur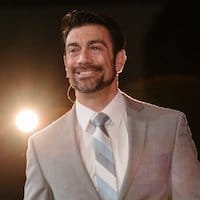 Chris Casamassa
Hollywood actor. Star of Mortal Kombat movie. CEO of Red Dragon Karate Schools.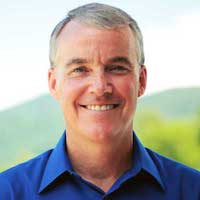 Frank Leyes
Financial advisor & mentor. #1 Best Selling Author of The Way of Wealth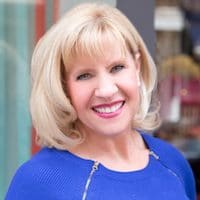 Lisa Fraley
Founder of Legal Coach LLC. Attorney and Legal Coach ®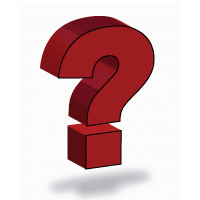 THIS COULD BE YOU
Hear from Previous Event Attendees
Our attendees come from all walks of life, from countries around the world, and have every kind of business imaginable. The ONE thing they do have in common is a desire to share their message and help more people.
Listen...one of the reasons to come to an event like this is to connect with other like-minded business owners. Deals get made at these events. Big deals. So, if you're abundance-minded, this is your place.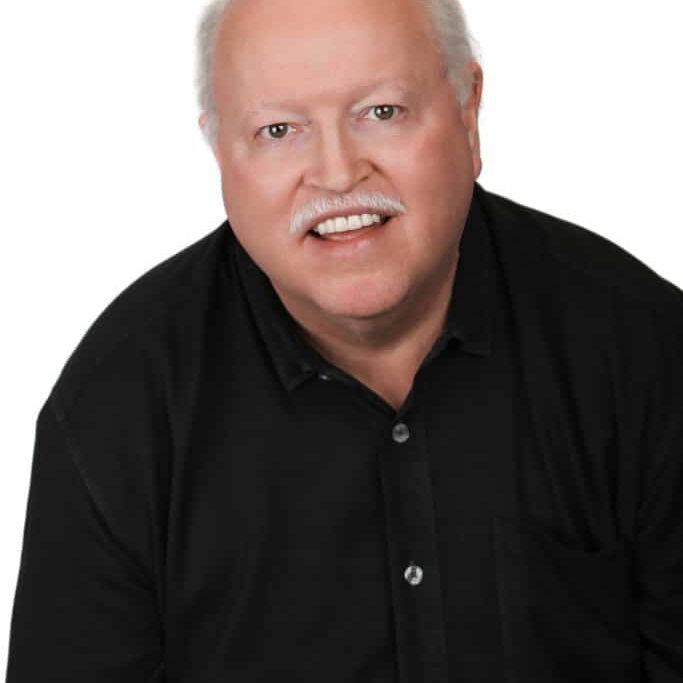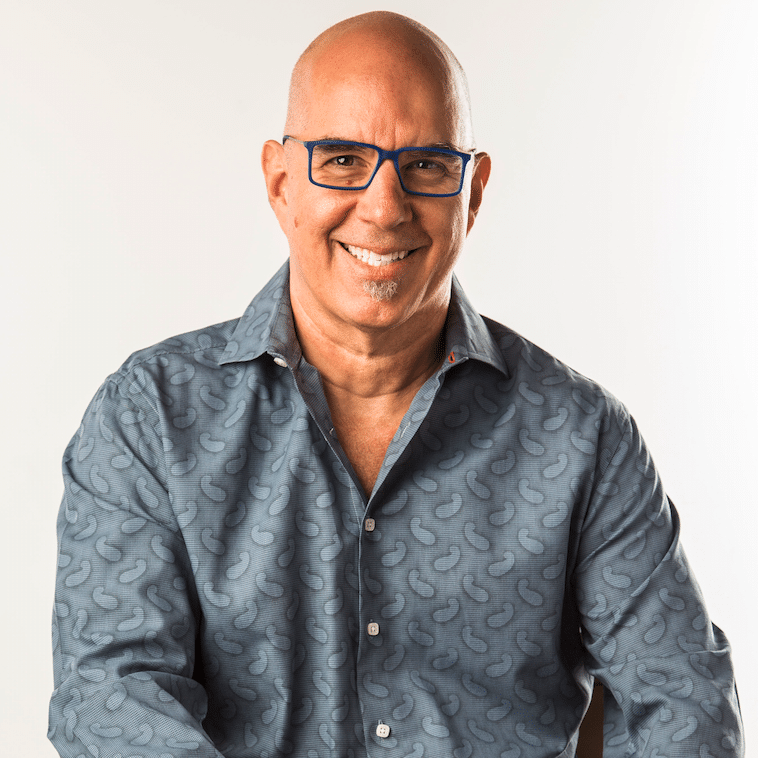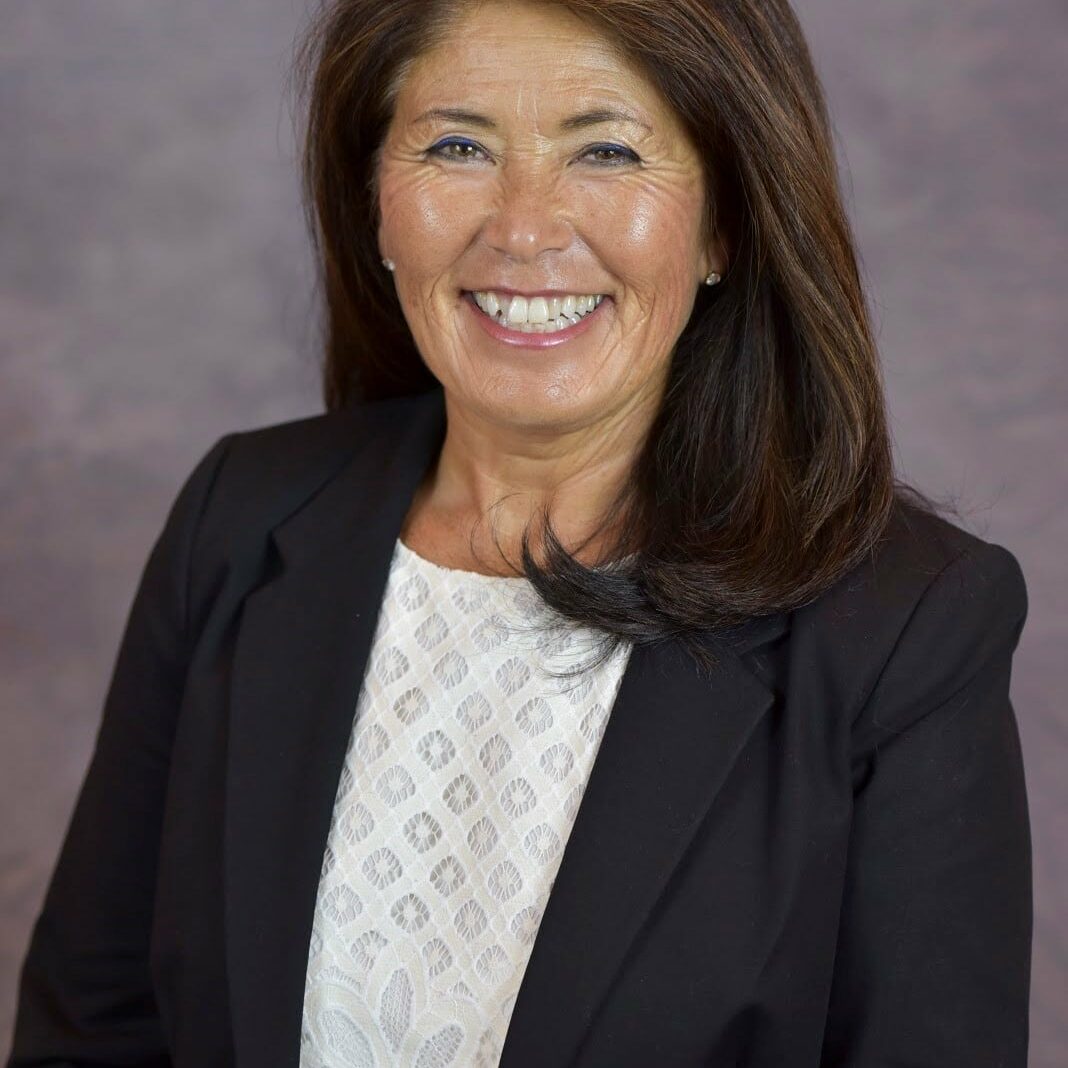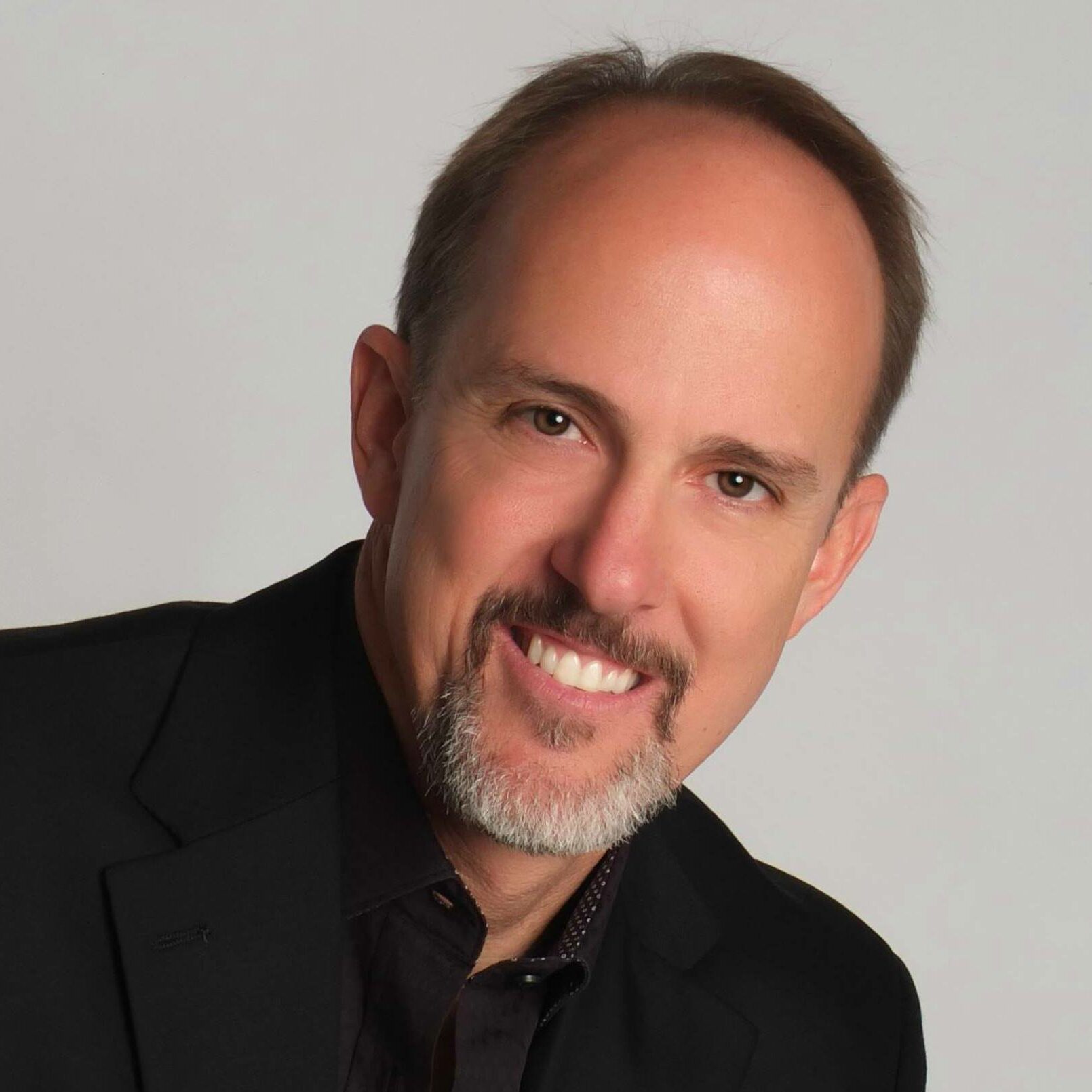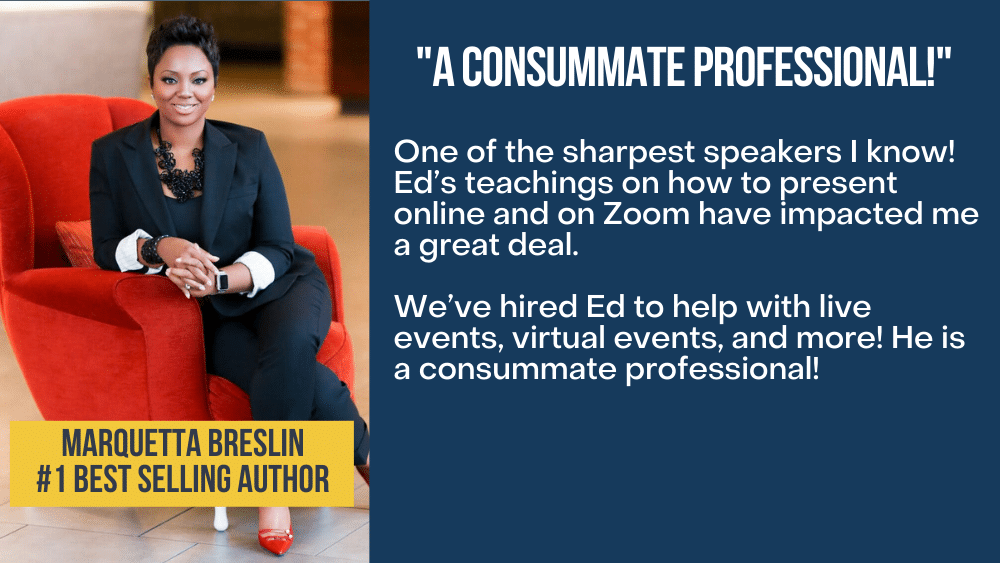 Listen, just ONE new client, product sale, or deal pays for your entire event (and then some)! You'll get to meet and get to know some of the best entrepreneurs on the planet. So while the rest of your competition is sitting at home watching re-runs of The Jersey Shore, you'll be making connections that can change your life and business.
Part 1
How to Build the Perfect Speech
When I first started out, I spent time and money (well over $20,000) hiring so-called "speaking gurus" to teach me how to build a speech.
It sounded great at the time, but it didn't work. Their strategies required me to be sound pitchy and salesy. And their speech outlines were old, outdated material that left audiences yawning. So I went back to the drawing board.
I leveraged some of my military training (I graduated from Top Gun after all). And I did a lot of experimentation. Trial and error.
Now, I can set my watch to the first time my audience busts out laughing. It's formulaic. Near perfect. And it works...every time in every format. I have used my formula for 10-minute speeches all the way up to 6-hour trainings.
For example…
A perfect speech has 3 parts. Each of the 3 parts has its own 3 sub-parts. 9 parts total. Each part is critical and (surprise) NO one teaches these. No one. Except me...at this one event. PLUS, I am going to make this very easy by giving you word-for-word scripting you can start using now. In this event, you get my Formula for a Perfect Speech. You'll never again stare at a blank page and wondering what you're going to speak about.
Part 2
How to Be funny on stage... even if you're not
Do you want to know the WORST thing you can do in a presentation?
Tell a joke.
It's just too risky.
If people don't laugh then you end up standing there looking stupid.
But have no fear.
Those days are over.
That's because you're going to learn my system for what I call "Move Along" Humor. These are stories, experiences, slides, clips, images, memes, or anecdotes that come in sideways and don't cost you if the audience doesn't laugh.
All you need to do is listen to one of my speeches and you'll hear a minimum of 4 "Move Along" Humor Moments in the first 9 minutes.
Most of the time, people laugh...a lot. But even if they don't, I'm safe. That's the power of the "Move Along" Humor Method.
You'll learn that on day #1...and you're going to laugh when you see how easy this is.
Part 3
How to Get Paid Checks For "Keynote" Or Instructional speaking.
According to Meeting Planners International,
1.8 million meetings and events occur in the U.S. each year, resulting in…
$280 billion in spending
$115 billion contributions to GDP
$14.8 billion federal tax revenue
$13.2 billion state and local tax revenue
$66.8 billion in labor income
Shocking Stat: Meetings and events contribute more to the Gross Domestic Product than the air transportation, motion picture, sound recording, performing arts and the spectator sport industries.
But not only that.
Statistically, speaking is the single most efficient way to get customers.
That's why I believe that speaking is simply the fastest way to make money, build credibility, and launch your brand. It's not only the most valuable skill, it's the most lucrative skill...on earth. That's why ON DAY #1 of The Top Gun Speaker, we're going to get right into the business side of speaking. I'm talking about how to get paid checks - real money - for your experience, expertise, or story.
You'll learn…
How to find speaking events and get booked now
How to get meeting planners to call you (and not the other way around)
How to get top dollar from every event (hint: you'll learn the one sentence you can use to maximize event revenue)
How to get all of your expenses covered (which is nice because meetings are normally in beautiful resorts)
Plus, I am going to give you my contracts, scripts, agreements, and forms ...everything you need for a successful speaking business. You'll see just how easy this is.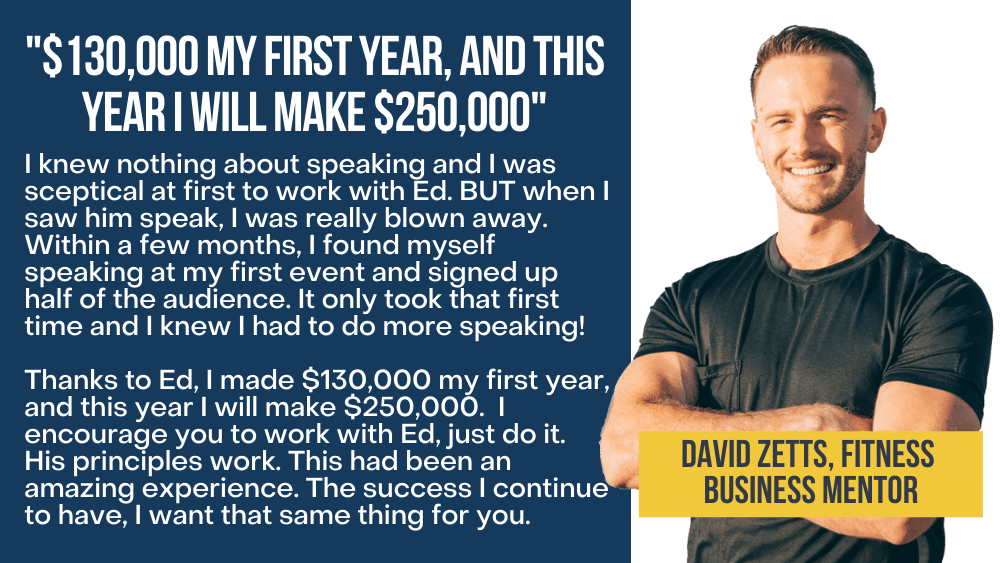 Part 4
How to Get Coaching / Consulting
"Spin off" Business
I have a secret to share with you.
Remember how I told you I've made over $10 Million dollars from speaking? Well, the secret is that 80% of that money came in after the event. Don't get me wrong: I've received handsome 5-figure checks for nothing more than a 1-hour presentation. But the real money in speaking comes after the talk is done.
To date, I've had over 440 clients. Many paid me in excess of $20,000. Some have paid me 6-Figures. 98% of them came to me because they heard me speak.
Now here's another secret:
It did NOT happen by accident.
I made it happen.
That's because there is a way to craft a talk to get people to want to work with you. There are phrases you use, a certain kind of story you tell, a manner in which you talk that literally compels the right people to want to work with you.
Good News: YOU are going to learn how to do that.
YOU are going to find out how to make potentially tens or even hundreds of thousands of dollars per event. (My personal record is $349,341 in actual real collected money FROM ONE EVENT).
You're going to learn my system for doing just that and see how easy this is.
Part 5
How to Ethically and congruently sell more products
What would it be like to get up on stage with an extra $10,000 and 20 new customers who love you and want more from you?
You can do that. You just need to know how.
Problem is, most of the so called "speaking gurus" that teach people to sell from the stage have no track record. Or they turn their students into used car salesmen.
Good news is the system I am going to teach you requires one thing: for you to be you, 100% transparent and congruent. No pushy selling. No trick lines or NLP.
Just YOU being YOU.
In fact, I'll show you how I get my audience to ASK ME TO TELL THEM ABOUT MY PRODUCTS.
Imagine walking on to a stage and 45 minutes lates having the audience beg you to sell something to them. That's the power of this system.
Part 6
How to Sell More Books
On Day #2 of the Top Gun Speaker Event, you're going to learn the 4 Ways to Get your Audience to Buy your Book. (Hint: the last of the 4 Ways converts 100% of the audience and requires no selling from the stage...at all.)
The great thing about books is your audience takes you home with them making them more likely to hire you for coaching, consulting, or follow on events.
Don't have a book?
I've written 5 and my last book went from idea to #1 best seller in 21 days. I'll show you how to get a great book done quickly with minimum effort and maximum results.
Part 7
How to Instantly eliminate stage fright and connect with any audience
5 Minutes.
That's all it's going to take to eliminate stage fright forever.
Imagine standing backstage with 1,000 people in the audience. You've got a huge grin on your face because you feel confident, powerful, and you LOVE what you do. You walk onto the stage and deliver the talk of your life. The audience laughs at your stories, is moved by your passion, and implements what you teach.
Life is good and you're making a lot of money with your ideas.
All that is possible for you. But none of it is going to happen if you get scared every time you speak.
So give me 5 minutes.
And I'll give you a super short exercise that you can use anytime / anywhere to eliminate stage fright forever and for good.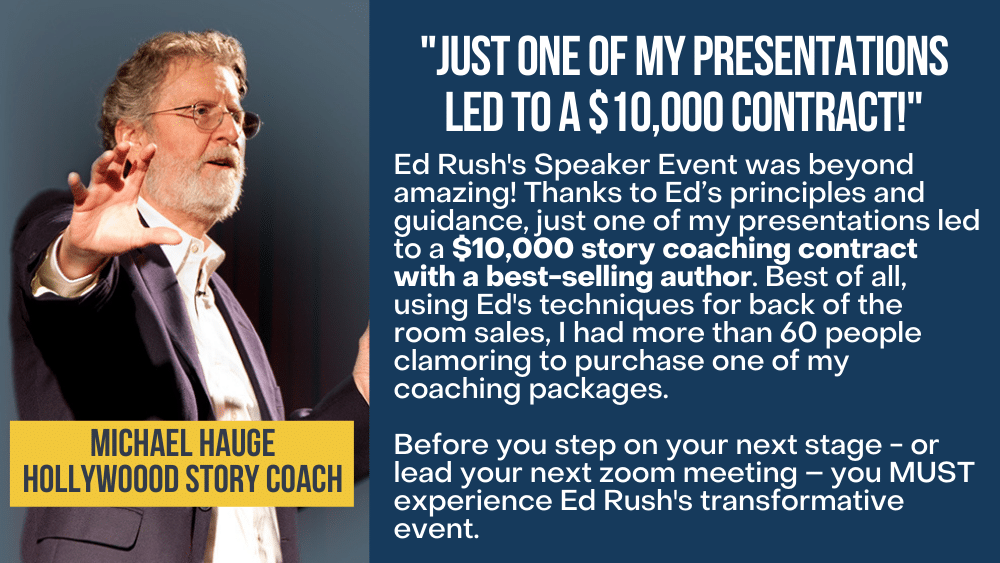 Part 8
How to build your platform: website, social media, and more
Dose of Reality: You've already lost hundreds of speaking engagements.
Gone.
Forever.
That's because an event planner heard of you from someone, read your book, or saw you somewhere, then they typed your name into Google...and what they saw changed their mind.
Have you ever had a conversation with an event host and then never heard from them again? Now you know what happened.
Listen, there is a very specific strategy to your website and social media…
There are 6 things that MUST be on your website.
There are 2 things that have to match perfectly between your website and your social media presence.
There are 3 things you have to do on your social media pages.
If you miss one of these 10 things or you do it all out of order, you're going to miss out on calls and deals.
But smile, ok? That may have been a problem in the past, but in less than 30 mins at The Top Gun Speaker Event, you'll learn how to fix it all inexpensively and create a brand presence that rocks.
Part 9
The Speaking Treasure Trove
In your speaking business you are going to need:
Presentations (Keynote or Powerpoint)
Agreements
Scripts
Outlines
And more
You can…
Option #1: Spend years and hundreds of thousands of dollars in wasted time and effort developing all of them (like I did).
Option #2: I can just GIVE you all of my stuff and you'll have everything you need.
Hint...choose Option #2.
If all you did was come to the event, get the event binder and leave town with my tools, scripts, presentations, and agreements, it would be worth it. It's everything you need to run a successful speaking business...all in one place, so you can use it anytime you want.
Now that's huge.
Your own personal
top gun speaker manual
(U.S. Only: My Team Will Personally Send You a Manual Via Priority Mail the Moment You Enroll.
International: We Got You Covered. We'll Send You the Digital Version of the Manual so You Have it for The Event.)
You will FILL this journal with notes, insights, and action items. Forget random yellow pads of paper that get lost and thrown away. This journal will be your record for years to come of the MASSIVE breakthroughs and ideas you received at this event.
Top Gun Speaker Exercises,
Tools, and Planning Forms
Each exercise is specifically designed to get you to your purpose and make more money faster. You'll unveil your "Big Why", better understand and connect to your ideal customers, plan your business more successfully, and eliminate the major things that are slowing you down (and eating up your time).
A Chance to Receive 1-on-1 Coaching
and Feedback from Ed Rush LIVE
Because this is an intimate online training event, you'll get to share your ideas LIVE and get real-time coaching and feedback on your implementation steps. Huge breakthroughs come in these sessions...and you'll learn a LOT from other attendees in the focus sessions as well.
Meet and Get to Know Some of the Smartest Entrepreneurs on the Planet
Listen, if all we did was schedule a few days just for you to get to know the other attendees, it will have been worth it. You'll meet new people who can help you get more done, in less time, with less waste. Business deals get made here. New partnerships are forged. You may even meet someone who can help you in a strategic area of your business. This is key...so be sure to plan to be there the entire time and use the breaks and evening sessions for maximum result.
All from the comfort of your own home
The Top Gun Speaker Digitial Event will be streaming online via Zoom in a password-protected website which you will receive once you enroll.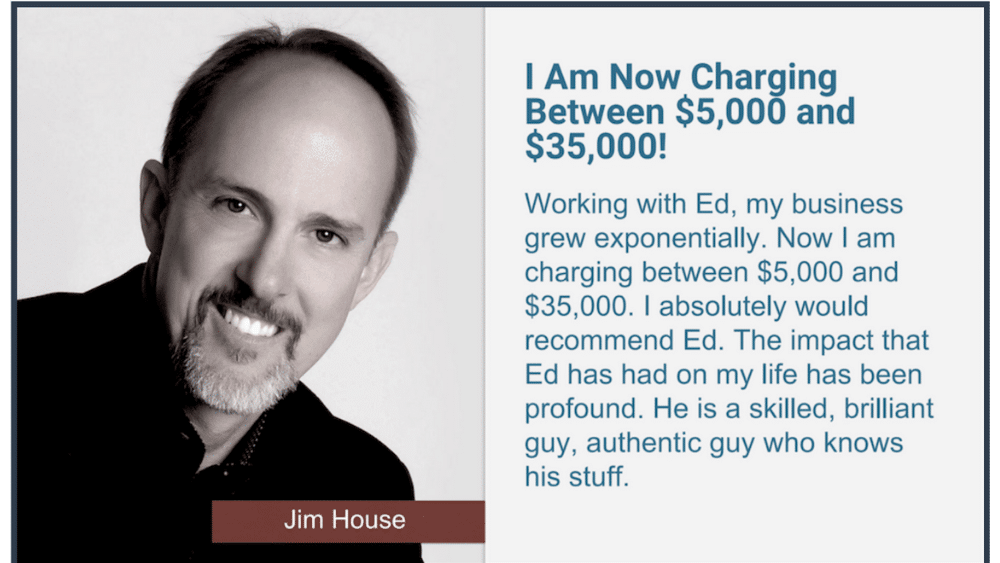 Join Ed Rush for Destiny-Changing Days!
Letter from Ed
I can't wait to get to know you and work with you personally.
Enroll now and get ready to accelerate your speed and success.
Then Go Change the World,
Ed Rush
P.S. Last thing - if you close this page without taking action, you never will. Ever. Don't fool yourself by thinking you'll come back here later after you check the dates and get with your spouse. You've done that before and let opportunities pass you by. Don't let that happen to you. Take decisive action. The world needs you and there is no time to delay.
P.P.S. I am doing this event once and I have NO plans to make a recording available after the event. (Attendees will get a recording of everything).
That means NOW is the time to take action and get your seat reserved. No excuses. This is YOUR time and I'm going to show you how to make the most of it.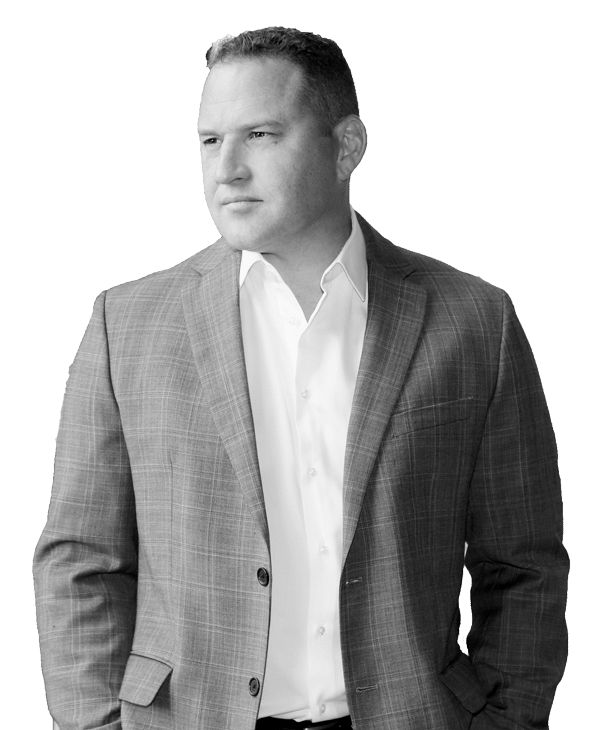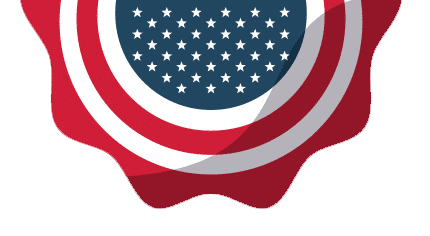 Is there a guarantee?
Yes, in fact, you get two guarantees. First, you get the...
The "Biggest Smile on Your Face" Guarantee
Register now. And if after the first day, you are not completely BLOWN-AWAY and on the path to success, just let me or my team know, turn in your materials and we will give you a 100% refund, plus $500 to cover any travel expenses...and we can still be friends.
Listen - I know this is going to be the event you're still talking about 10 years from now. You just need to see it to believe it.
You also get the unprecedented…
$60,000 Guarantee
Here is how this works. I'm so confident you'll make an extra $60,000 over the next 12 months from what you learn and implement at the event, that I am literally putting my money where my mouth is.
So...if for some reason, you don't make at least $60,000 ($5,000 a month) all you have to do is show me that you implemented just 2 of the hundreds of strategies that I will teach you and you'll get YOUR MONEY BACK...even after a year!
Now, think about this. Have you EVER seen a guarantee like this before? That shows you how confident I am in this material. I've helped well over 1,071 students how to make money as a speaker...and I can help you too.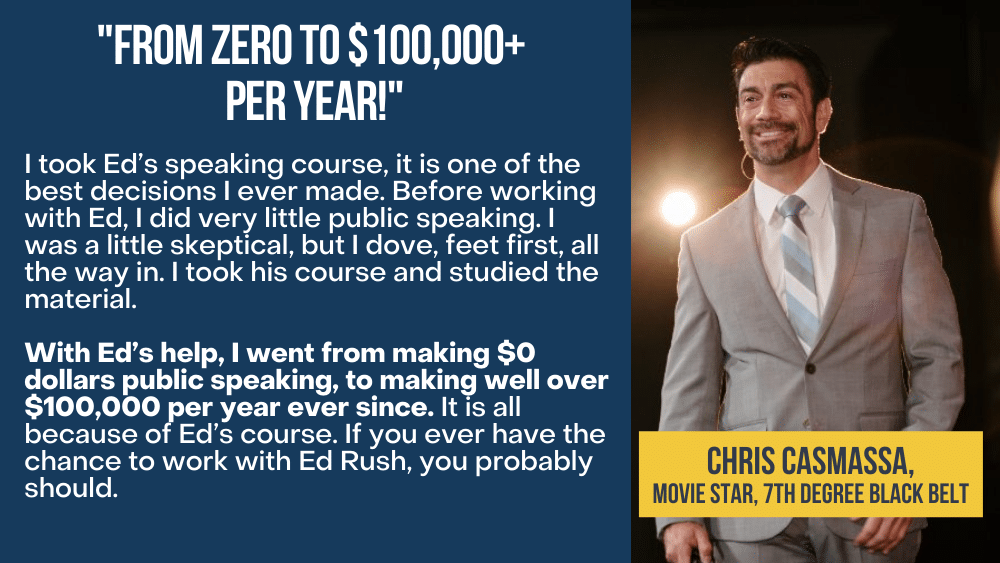 SELECT YOUR REGISTRATION OPTION BELOW
LIVE OPTION
(San Diego, CA)
LIVE OPTION
Single Pay $997 (Best Deal)
or
3-Pay of $367
DIGITAL OPTION
Single Pay $997 (Best Deal)
or
3-Pay of $367
DIGITAL OPTION
Single Pay $997 (Best Deal)
or
3-Pay of $367