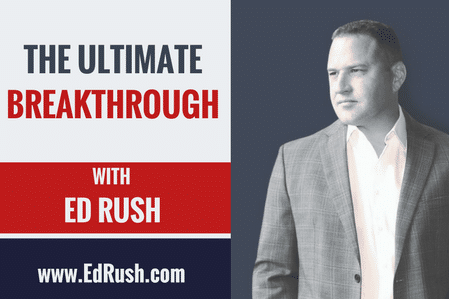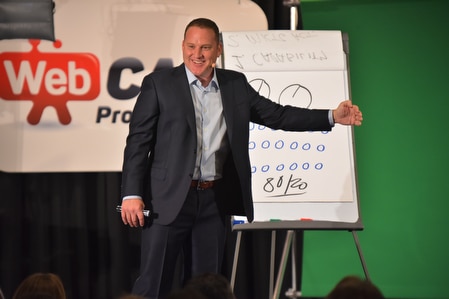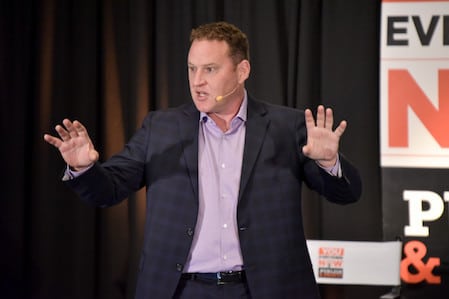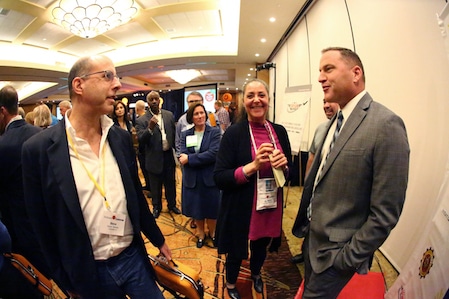 YOU WERE MADE FOR MORE. You've known it your entire life. By lunch on Day #1 of the event, you're going to find out what's been holding you back and by dinner, you'll be over it and onto success.
NOTE: This is the ONLY event of its kind that combines MASSIVE Breakthrough with the actual PLAN and STRATEGIES to make more money with your PURPOSE.
Discover the Incredible, Unbelievable "Get Unstuck Now and Make More Money" Process that Has Helped Thousands Find Their Purpose, Create Their Plan, and Explode Their Profit!
 In just 3 POWER-packed days, you will…
Learn to ask God questions about your business and get answers.
Listen, I know this sounds a bit "hokey" and perhaps too good to be true. But don't forget: I am a Marine. I'm all about results. I've helped hundreds of people with a very simple process that you can learn in minutes. Our events have a near 100% success rate connecting people to their Creator. (Oh...and just so you know. This isn't a "religious" exercise. It's a mind exercise...and you can do this no matter what you believe).
Walk away with a complete 6-Part Business Plan that is guaranteed to create more income and impact while simultaneously decreasing waste and effort. Imagine what it would be like to work a few days less and still make 10x more than you are making right now. That's what this

PLAN

is about.
Discover the 12-PROFIT Centers that drive all successful businesses.

My guess is there is at least ONE Profit Center

(that you have been missing) that's going to add a LOT to your bottom line in the next year.
Learn how to motivate, persuade, and influence

ethically (and affordably). NOTE - this session on persuasion is often the single highest rated session in the event. If you know in your heart that you could "sell" better but don't like to be pushy or "salesy" then this session is for YOU.
Learn the single word that will make millionaires during the next economic downturn or recession. This word has made Presidents and toppled Kingdoms. And once you know (and implement) this word in your business, you'll have people coming to you (out of the blue) asking for you to help them.
Find out how to build your business around your life and create more time, space, and freedom. (NOTE: many attendees also find that their businesses become much more SELL-able too when they implement this module.)
Get "Top Gun" INNOVATION secrets. You'll hear from past attendees how they innovated and are now dominating their marketplaces. You'll also learn how to peer into your market with X-Ray Vision to gain an unfair advantage on your competition.
PLUS, you'll get real-life implementation strategies during our very popular marketing and Q&A panels.

Direct time, attention, and coaching.

You may have been to a lot of events where the speaker "disappears" after he's done speaking. That's not this event. In fact, I schedule extra time during lunch and evening session to spend 1-on-1 time listening to you, getting to know you, and helping you with your business.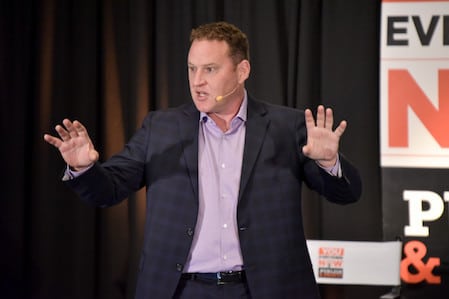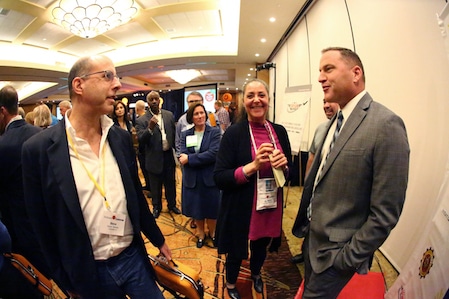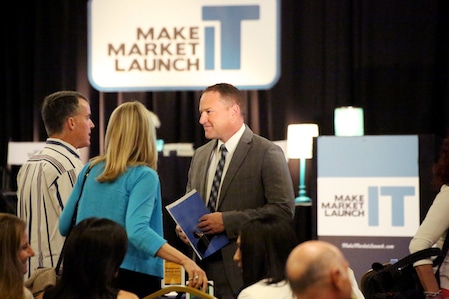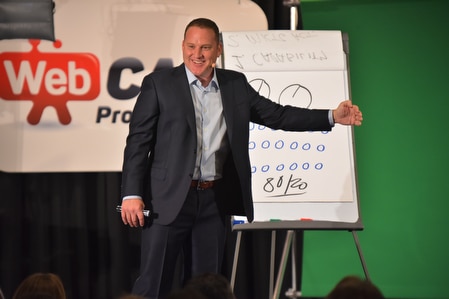 You Will Walk Away 100% UN-Stuck and with a PLAN to Make More Money and Take More Time Off!
Hear From Attendees
Our attendees come from all walks of life, from countries around the world, and have every kind of business imaginable. The ONE thing they do have in common is a desire to share their message and help more people.
Listen...one of the reasons to come to an event like this is to connect with other like-minded business owners. Deals get made at these events. Big deals. So, if you're abundance-minded, this is your place.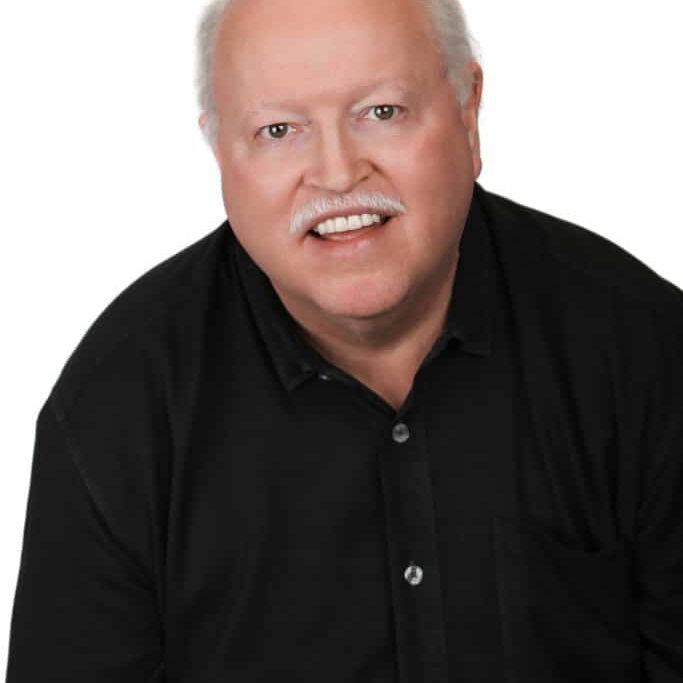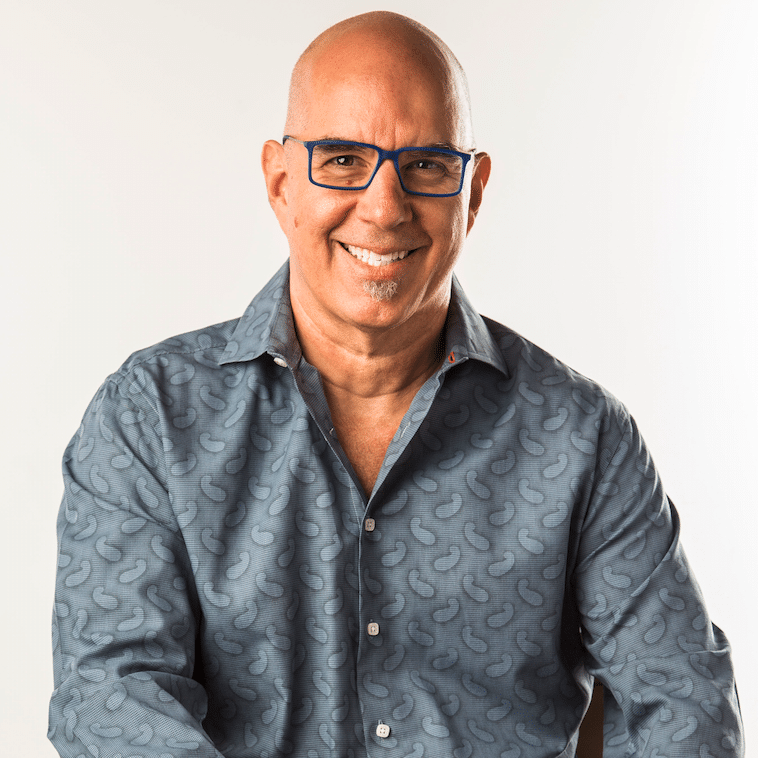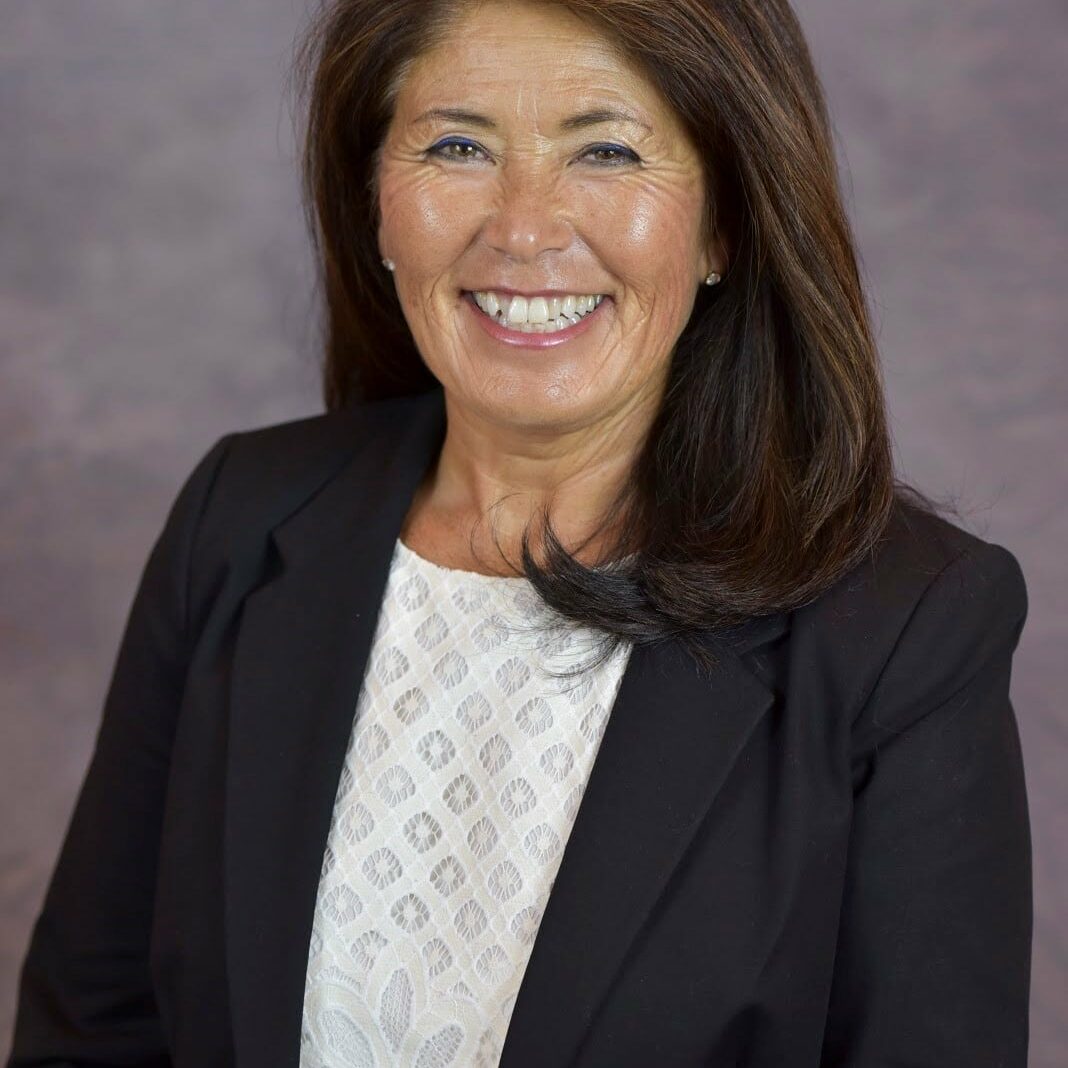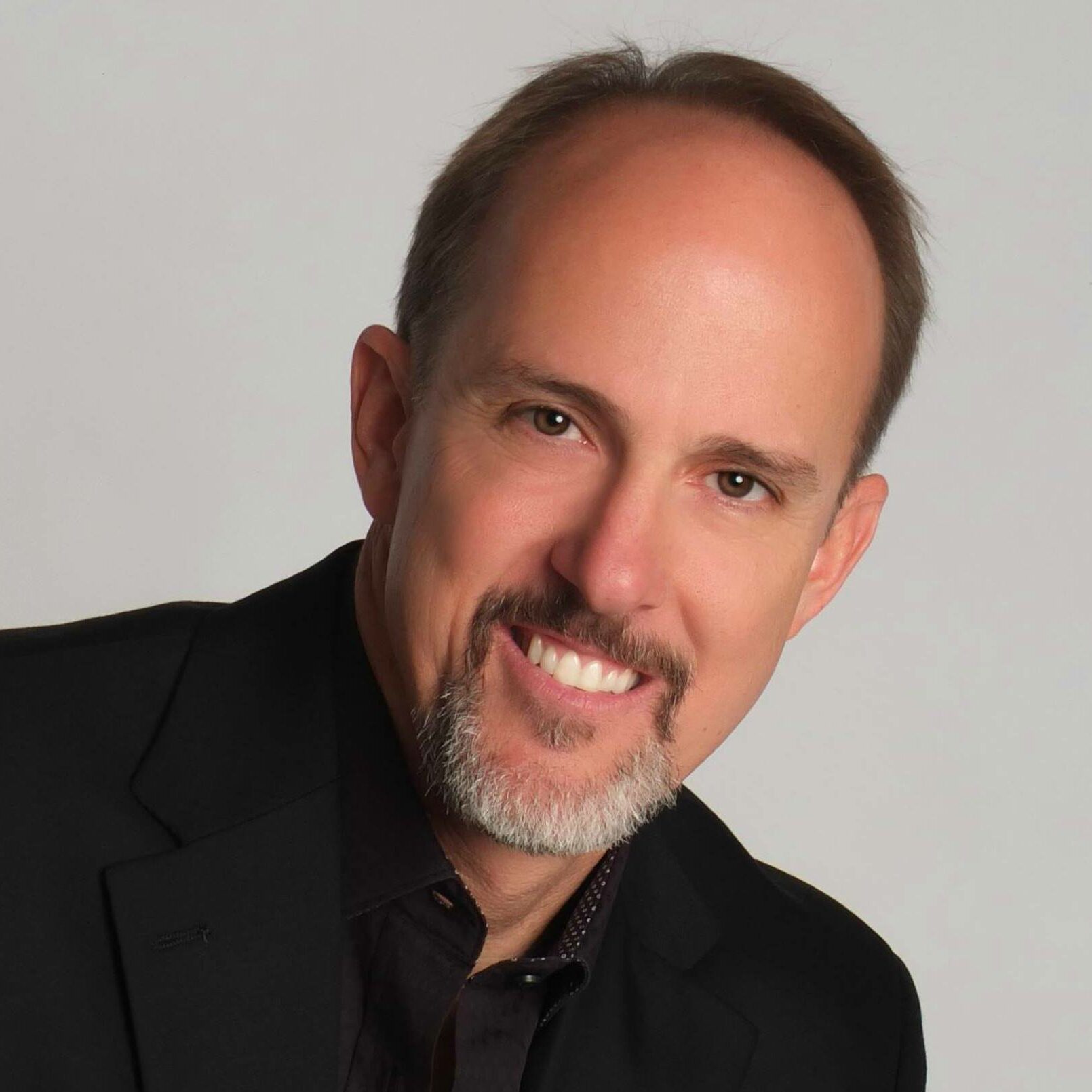 Listen, just ONE new client, product sale, or deal pays for your entire event (and then some)! You'll get to meet and get to know some of the best entrepreneurs on the planet. So while the rest of your competition is sitting at home watching re-runs of The Jersey Shore, you'll be making connections that can change your life and business.
Here's EVERYTHING You're Going To Get
With a Ticket to The Ultimate Breakthrough
A 3-Part Training Over 3-Days to Connect You to PURPOSE, PLAN, and PROFIT
Part 1
Connection to PURPOSE
FACT: You were put on this planet for a very specific purpose. In fact, if you are like me, you've probably known your entire life that you're different. But for some reason, you've held back. Perhaps it's fear. Perhaps it's the negative voices in your head. Perhaps it's that you just didn't have the confidence.
Whatever the reason, there is one thing I know.
It's TIME!
It's time for you to finally connect to your purpose.
It's time for you to definitively discover your big "WHY."
And it's time to get there NOW.
Listen…if all you did was come to this event for Part 1 it would be worth it.
Part 2
Connection to PLAN
Now…here this is what makes this event very different from anything you have ever attended.
YOU WILL LEAVE WITH A VERY SIMPLE PLAN (A FEW STEPS) FOR CREATING BREAKTHROUGH INCOME, IMPACT, AND LIFESTYLE.
Every business is different so your plan will be different. But no matter who you are, you'll leave knowing what to do and how to do it.
Can you imagine how freeing it will be to know, without a shadow of a doubt, the steps that will lead you directly to the success you've always wanted, but never achieved?
Part 3
Connection to PROFIT
This is where most plans fail, but where you will succeed: PROFIT.
As a famous General once said,"No plan survives contact with the enemy." Let's face it – we live in a real world where people change and markets change with them.
That means your plan needs to be versatile enough to profit when the market is up and down. The best entrepreneurs in the world profit wildly during times of boom and bust. And you can too.
In this part of the event, you'll discover your TOP 3. These are the 3 activities that will drive more leads, customers, sales, and profit than anything else you do.
Listen…most business owners are doing 100 different things – and then have another 100 they want to do but don't have time for.
What would it be like to know with 100% certainly the 3 things in your business that drive all of your leads and sales?
Just come.
Your Own Personal Ultimate Breakthrough Journal
Over 3-Days you will FILL this journal with notes, insights, and action items. Forget random yellow pads of paper that get lost and thrown away. This journal will be your record for years to come of the MASSIVE breakthroughs and ideas you received at this event.
Ultimate Breakthrough Exercises, Tools, and Planning Forms
Each exercise is specifically designed to get you to your purpose and make more money faster. You'll unveil your "Big Why", better understand and connect to your ideal customers, plan your business more successfully, and eliminate the major things that are slowing you down (and eating up your time).
A Chance to Receive 1-on-1 Coaching and Feedback from Ed Rush LIVE
Because this is an intimate training event, you'll get to share your ideas LIVE and get real-time coaching and feedback on your implementation steps. Huge breakthroughs come in these sessions...and you'll learn a LOT from other attendees in the focus sessions as well.
Meet and Get to Know Some of the Smartest Entrepreneurs on the Planet
Listen, if all we did was schedule 3-days just for you to get to know the other attendees, it will have been worth it. You'll meet new people who can help you get more done, in less time, with less waste. Business deals get made here. New partnerships are forged. You may even meet someone who can help you in a strategic area of your business. This is key...so be sure to plan to be there the entire time and use the breaks and evening sessions for maximum result.
A WORLD-CLASS Location
You'll stay and learn inside the beautiful location we have chosen. Plan an extra day to explore Dallas. Plus, that extra day will give you more time for your mind to unpack everything you learned and experienced at the event.
Join Ed Rush for 3 Destiny-Changing Days!
Letter from Ed
I can't wait to get to know you and work with you personally.
Enroll now and get ready to accelerate your speed and success.
Go Change the World,
Ed Rush
P.S. This event is ONE part Mindset; ONE part Skillset. So fair warning: we are going to go deep in the area of spirituality. If you're willing to be open, I'll help you create a very deep conversation with your Creator that will inspire more clarity in 10 minutes than you had in 10 years. To do that, I'm going to need to talk about spirituality and specifically God.
P.P.S. If you're offended by the idea of God, then you NEED to drop everything and COME to this event. I'm serious. Imagine what it would be like to FINALLY hear from God on where you are and where you're going. And I can assure you that this will be totally life giving instead of weird, wacky, and what you may have experienced the last time you went to church.
P.P.P.S. This is the part of the sales letter where marketers insert some kind of "fake scarcity" like "WE ONLY HAVE 97 SEATS LEFT." Here's the deal. There is no scarcity other than this: You were made for more. WAY more. And the fact that you're nodding your head right now demonstrates that you know that. So (if I may be so bold) what do you have to lose? The clock is ticking and the world needs you. Why not take action and create the kind of life and income you've always wanted.
P.P.P.P.S. Last thing – if you close this page without taking action, you never will. Ever. Don't fool yourself by thinking you'll come back here later after you check the dates and get with your spouse. You've done that before and let opportunities pass you by. Don't let that happen to you. Call or email right now. Take decisive action. The world needs you and there is no time to delay.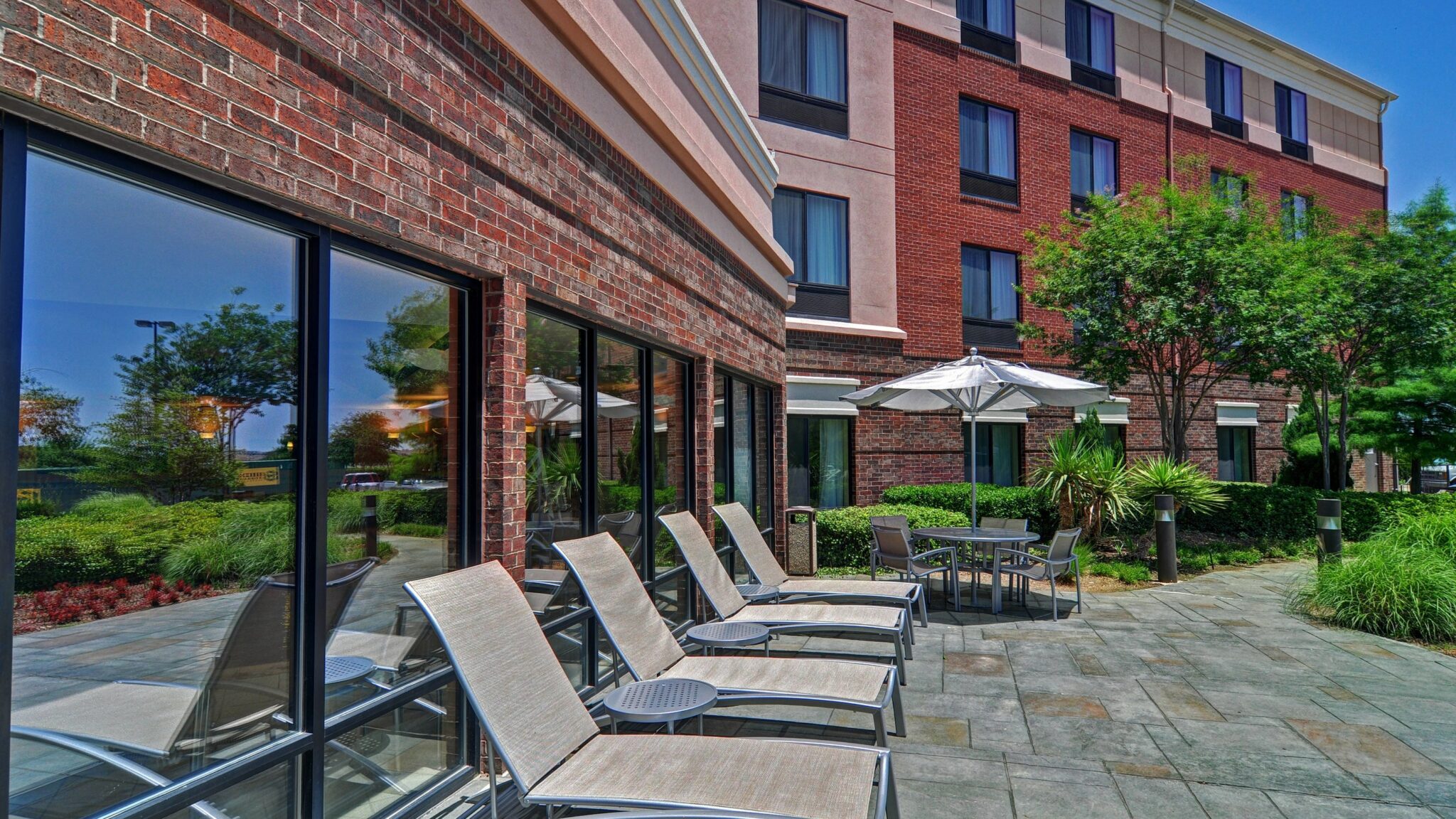 Are You READY for a LIFE-Changing Event?
Maybe you still have a few questions...
Short Answer: Yes. But you expected me to say that.
Long Answer: If you always do what you've done, you'll always get what you've got. Let's be honest. You know you were made for more. And you know you haven't gotten there yet. This event is strategically designed by a Marine fighter pilot who knows how to get you to the target. Within the first hour of this Breakthrough event, you'll connect more to your PURPOSE than you ever have in your life. And then (for perhaps the first time ever) you'll create a PLAN that will show you how to make more money doing what you love.
Short Answer: No.
Long Answer: This event was designed with one thing in mind - the result. You will leave with more speed and certainty than you have ever had before. There will be some guest speakers, but they have been invited to share a short example of the success they have had with this approach. Of course, like any event, there will be some brief discussions of follow-up events and training sessions, but those are not the core of the events. YOU are!
While the answer to that question is ultimately up to you, attendees often tell me that they experience a supersonic speed to success after attending this event. Deals get made here. New alliances are formed. You'll find yourself becoming more resourceful, more agile, and more successful. Just take the next step and see why this event has so many return attendees!
The "Biggest Smile on Your Face" Guarantee
Register now. And if after the first day, you are not completely BLOWN-AWAY and on the path to success, just let me or my team know, turn in your materials and we will give you a 100% refund... and we can still be friends. 
Listen - I know this is going to be the event you're still talking about 10 years from now. You just need to see it to believe it. 
SELECT YOUR REGISTRATION OPTION BELOW
General Admission
You get…
ONE Ticket to The Ultimate Breakthrough Event (3-Days of POWER packed content to dial in your PURPOSE, PLAN, AND PROFIT)
Your Own Personal Ultimate Breakthrough Journal
Ultimate Breakthrough Exercises, Tools, and Planning Forms
A Chance to Receive 1-on-1 Coaching and Feedback from Ed Rush LIVE
Meet and Get to Know Some of the Smartest Entrepreneurs on the Planet
A WORLD-CLASS Location
VIP Admission
You get…
Everything Included in General Admission
PLUS
VIP Ticket with Reserved Seating in the Front Rows
Priority Admission to Event Room Before General Attendees
Evening #1 VIP Dinner with a World-Class Menu, Additional Networking Options and Small-Group Time with Ed Rush