"Ultimate Breakthrough" Event in San Diego (March 21-23, 2018)
Discover How to "Get Unstuck,"
Dial in Your Marketing
And Finally Create the Kind of Freedom and Income
You've Been Waiting For All Your Life
Hey there-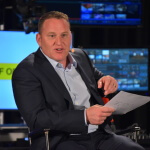 My name is Ed Rush and you are here because I (or someone I know) invited you here.
This page is not being widely promoted. There's a reason for that…which I will explain in a minute.
But first – a few questions.
Being perfectly honest with yourself…
Are you feeling a bit "stuck"?
Are world events like mass shootings and politics starting to get you down?
Has the optimism of business turned into the pessimistic reality of life in the trenches?
Do you KNOW with 100% certainty that you were put on this earth for MORE?!?!?
If you answered "yes" to any of those questions, I have great news for you.
On November 9-11 in San Diego I am hosting a 3-day event designed to dial you in, break your hidden barriers, and then show you a simple step-by-step approach to making more, living more, and giving more.
Oh…and the best part?
This event is completely discounted so you have no reason not to come.
Listen…my normal event prices range all the way through $6,000 and more. (That's a real number btw).
But this one is going way lower because it's an event that will change your life and trajectory forever.
I'll just put it this way…
THIS WILL BE THE SINGLE
MOST IMPACTFUL EVENT
YOU HAVE EVER ATTENDED
EVER.
Listen…you've probably been to a hundred events.
You've seen a thousand speakers.
And you've heard millions of ideas, tips, and strategies.
Being perfectly honest, how many stuck?
Hint: it's probably close to zero.
And that's what makes this event so different.
In just THREE days you will leave with the tools, the strategy, and the PLAN to 10x your income while working less.
Read that last sentence again. It's 100% true.
Just imagine what it would be like to have a strategy so good and so connected to your purpose that you knew with 100% certainty you wouldn't fail.
When you have that…all you would then do is implement the plan and watch the money, success, impact, and lifestyle come flowing back to you.
So…who am I and WHY should you listen to me.
The short version: I am a former F-18 Top Gun fighter pilot who left the service back in 2006 to spend more time with my family of five. Since then, I have launched and sold several business and created a 7-figure income sharing what I know and helping people.
I'm a veteran of over 350 one-on-one consulting deals in every industry imaginable. Clients range from small startups to multi-million dollar – multi-national organizations and include CEOs, founders, political leaders, national universities, Hollywood stars, and one of the contestants on Season #1 of Donald Trump's The Apprentice.
I'm also a 4-time best selling author on topics ranging from Marketing to Mindset.
Oh…and I failed Kindergarten. In other words, if I can do this, so can you!
So what's holding you back? Time, schedule, your availability?
If so, cancel it. Move it. Re-schedule it.
I'm serious.
Don't miss the chance to get on the road to your purpose. You're so close you can feel it. Why wait? Just get to San Diego and then get onto your dreams!
Or maybe you've been burned in the past? You've attended events before and left with hope, but never saw the results you were looking for?
If so, that's one MORE reason to come to this event.
That's because this event is ALL about the PLAN – getting you to success in days, not months or years.
Ok…here's what we're going to cover in the most powerful 12 hours of your life…
Part 1 – Connection to PURPOSE
FACT: You were put on this planet for a very specific purpose. In fact, if you are like me, you've probably known your entire life that you're different. But for some reason, you've held back. Perhaps it's fear. Perhaps it's the negative voices in your head. Perhaps it's that you just didn't have the confidence.
Whatever the reason, there is one thing I know.
It's TIME!
It's time for you to finally connect to your purpose.
It's time for you to definitively discover your big "WHY."
And it's time to get there NOW.
Listen…if all you did was come to this event for Part 1 it would be worth it.
Part 2 – Connection to PLAN
Now…here this is what makes this event very different from anything you have ever attended.
YOU WILL LEAVE WITH A VERY SIMPLE PLAN (A FEW STEPS) FOR CREATING BREAKTHROUGH INCOME, IMPACT, AND LIFESTYLE.
Every business is different so your plan will be different. But no matter who you are, you'll leave knowing what to do and how to do it.
Can you imagine how freeing it will be to know without a shadow of a doubt the steps that will lead you directly to the success you've always wanted, but never achieved?
Part 3 – Connection to PROFIT
This is where most plans fail, but where you will succeed: PROFIT.
As a famous General once said, "No plan survives contact with the enemy." Let's face it – we live in a real world where people change and markets change with them.
That means your plan needs to be versatile enough to profit when the market is up and down. The best entrepreneurs in the world profit wildly during times of boom and bust. And you can too.
In this part of the event, you'll discover your TOP 3. These are the 3 activities that will drive more leads, customers, sales, and profit than anything else you do.
Listen…most business owners are doing 100 different things – and then have another 100 they want to do but don't have time for.
What would it be like to know with 100% certainly the 3 things in your business that drive all of your leads and sales?
You will.
Just come.
Details…
Date: Wednesday, March 21 to Friday, March 23, 2018
Time: 9am to 6pm each day
Where: San Diego, CA – Hotel TBD
When is the event?
The event will be from 9AM to 6PM each day.
Where is the event located?
Hotel in progress. Will be announced soon.
Here's how to enroll (wow…this is easy)…
Just follow one of the links below, select your enrollment option and you'll be confirmed via email immediately.
See you for a breakthrough event,
Ed
P.S. This event is ONE part Mindset; ONE part Skillset. So fair warning: we are going to go deep in the area of spirituality. If you're willing to be open, I'll help you create a very deep conversation with your Creator that will inspire more clarity in 10 minutes than you had in 10 years. To do that, I'm going to need to talk about spirituality and specifically God (you know…the one from the Bible).
P.S.S. If you're offended by God, Jesus, or the Holy Spirit, then you NEED to drop everything and COME to this event. 🙂
I'm serious. Imagine what it would be like to FINALLY hear from God on where you are and where you're going. And I can assure you that this will be totally life giving instead of weird, wacky, and what you may have experienced the last time you went to church.
P.P.P.S. This is the part of the sales letter where marketers insert some kind of "fake scarcity" like "WE ONLY HAVE 97 SEATS LEFT."
Here's the deal. There is no scarcity other than this: You were made for more. WAY more. And the fact that you're nodding your head right now demonstrates that you know that. So (if I may be so bold) what do you have to lose? The clock is ticking and the world needs you. Why not take action and create the kind of life and income you've always wanted.
P.P.P.P.S. Last thing – if you close this page without taking action, you never will.
Ever.
Don't fool yourself by thinking you'll come back here later after you check the dates and get with your spouse. You've done that before and let opportunities pass you by. Don't let that happen to you. Call or email right now. Take decisive action. The world needs you and there is no time to delay.
Here's how to enroll (wow…this is easy)…
Just follow one of the links below, select your enrollment option and you'll be confirmed via email immediately.
About The Author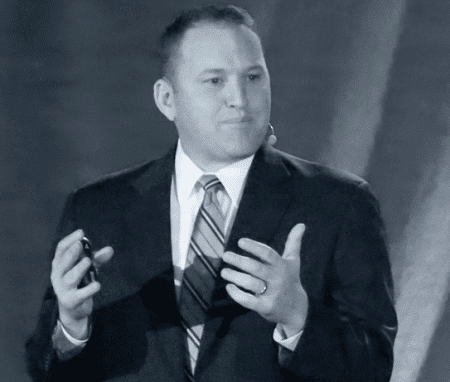 Ed Rush is a world-renown speaker, a five-time #1 bestselling author, and a highly successful business consultant who was featured on CBS, Fox, ABC, and NBC. He has spent a significant amount of time in the cockpit of an F-18 fighter jet, so he knows the value of strategy and the power of focus. He has effectively taken the principles that he learned flying faster than the speed of sound, and translated them into good business. His clients range from small startups to multinational organizations, and include CEOs, founders, political leaders, sports teams, national universities, Hollywood stars, and even a contestant on Donald Trump's The Apprentice. To buy any of Ed's books, visit his bookstore right now or hire Ed to speak at your next event.