To become a fighter pilot, I spent years in flight simulators, on the ground, and in the air. I learned just how critical training was. On some occasions, my training literally saved my life.
Although my version of training is different now, I still spend time training every day.
So — do you train?
If you often feel overwhelmed by the challenges you face daily, let me encourage you to take time every day to train yourself. You can start with reading. I cannot remember a day in recent history when I did not spend some time reading. I personally read at least one book a week, and some times as many as four.
I personally start just about every day with 30 minutes of Bible reading, prayer, and meditation. I can't think of a better way to start a day. If you want to align every area of your life, start there.
But don't stop there. Read biographies of successful people, read success literature, read inspirational books. You should read fiction too: It keeps your mind active and clears your head of the world for awhile.
Listen to audios and podcasts from seminars or trainings that apply to your work or passion. I download about 4 to 5 hours of material into my iPhone at the beginning of the week. Then I listen as I am working out, doing the dishes, driving to the post office, etc.
The number of ways to train yourself for success is endless. But, the time to start is right now.
Here are three easy steps you can take today to start training:
Write down a list of the three books you are going to read this month.

Commit to reading at least 30 minutes every day. Read with a pen and something to take notes on.
Commit to attending at least one seminar or training event for your specific interest, work, or hobby.

If one is not available or the cost is too much, see if you can get the seminar (or one like it) on audio or video.
Join my Monthly Miracle Membership.

You can sign up to try it for just $1 and your training will be done for you. In other words, you get thousands of dollars of marketing and money-making training and support for $1.
Or, you could do nothing at all and you'll be no further along tomorrow than you are today. But, that's not you. I know you were made for more. So, choose one (or all) of the three options and get started today. If you want my opinion, I think you'll find the biggest "bang for your buck" (pun intended) with option number three.
Best,
Ed
P.S. Spend the $1, you won't want to miss what I have planned for this next month. Join here.
P.P.S It's cheaper than a book or seminar.
About The Author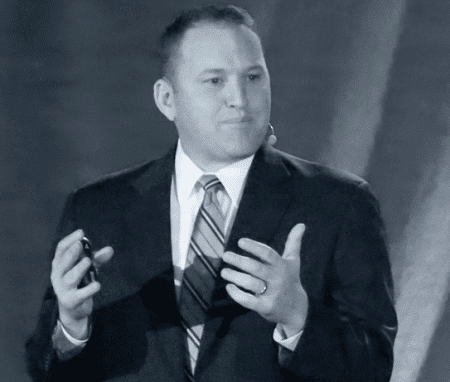 Ed Rush is a world-renown speaker, a five-time #1 bestselling author, and a highly successful business consultant who was featured on CBS, Fox, ABC, and NBC. He has spent a significant amount of time in the cockpit of an F-18 fighter jet, so he knows the value of strategy and the power of focus. He has effectively taken the principles that he learned flying faster than the speed of sound, and translated them into good business. His clients range from small startups to multinational organizations, and include CEOs, founders, political leaders, sports teams, national universities, Hollywood stars, and even a contestant on Donald Trump's The Apprentice. To buy any of Ed's books, visit his bookstore right now or hire Ed to speak at your next event.