When Hiring Employees: Here's How to Not Hire Yourself
I stink at hiring.
Seriously, there are two areas that I am totally unqualified to give any advice on: relationships and hiring.
I've started and sold several companies. I've worked with over 320 One-On-One consulting clients – and I've made millions of dollars and made billions of mistakes. (I counted.)
But I've never been good at hiring or building teams.
DESPITE THAT, I'm going to break protocol, burst tradition, and violate general common sense and write an article on how to hire (and more importantly) how NOT to hire.
BUT don't stop reading yet!
This article could provide one of the biggest and most powerful breakthroughs of your business life. That's because I am about to get raw and share with you some of my mistakes…and more importantly, what you can learn from them.
So, here it goes…
There are two principles to effective hiring:
Don't hire people you LIKE.

Don't hire people LIKE you.
Let me explain.
First, Don't Hire People You LIKE
Here is what I mean by this: you should never hire people you know (especially those outside of the business context) – that includes your spouse, your mother-in-law, your friend from church, or a friend of your friend from church. I've done all of these BTW.
(Yup…I hired my mother-in-law.)
Listen, I've run out of fingers and toes to count the number of times I have made the mistake of hiring people I know. The reason why I've done it and the reason why YOU do it is…
…they are available!
If you hire someone you know, you don't have to post a job on SparkHire.com. You don't have to interview. You don't even have to vet anyone. You just hire them.
Now, you might be able to give me the rare exception where this works in the long run.
I can't.
Just don't do it.
Don't.
Do as I say, not as I do.
Second, Don't Hire People Like You
This second mistake is even more insidious than the first. Imagine this: you're talking to a new candidate over a cup of coffee and as the conversation goes on, you find yourself really liking this young buck. At some point in the chat, you look over at him and say…
"You know…you remind me of a younger version of myself."
This would seem like a key indicator of why you should hire this person.
But if you're smart, you'll run away…fast. (Just pay for coffee, delete their number from your cellphone, and run…now!)
Why?
SIMPLE – you don't need another you. You already have enough of those. (Perhaps one too many!)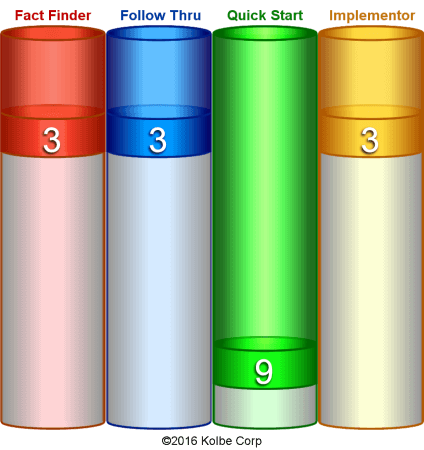 Example: I recently took the Kolbe assessment. It's a super powerful tool that shows you what you are great at…and what you aren't. The tool will explain more things about your activity and frustration level than anything I have ever seen.
My Kolbe score is 3-3-9-3.
(If you're not familiar with Kolbe, take it. It's less than $50 to take, takes less than 20 mins…and will save you gobs of time and money down the road. My link to the test is here.) 
Anyway…3-3-9-3 basically says that I am great at innovation and incredible at coming up with new ideas.
And (here comes the kicker) I stink at implementing them.
The genius behind the Kolbe assessment is that it shows you how to build a team that supports your skills and strengths, not how to improve your number. In other words, thanks to Kolbe I spend my time getting better at what I am best at.
Now, here is one true life story. Last year, I was looking for an assistant and ended up hiring a friend from church (violating Rule #1) and soon found out that he was exactly like me….with nearly an identical Kolbe score (violating Rule #2).
Needless to say, that business relationship did not work out well.
At all.
Emails were dropped, calls weren't returned – and it wasn't his fault…IT WAS MINE.
Now, this story has a happy ending. I eventually found a GREAT assistant. And I knew it the moment that she took a very mundane task that I used to do – bagging my weekly supplements – and told me how much she LOVED doing it (she really did, this is a real thing!)
I hate bagging supplements.
Hate…it.
But she loved it.
That's because for everything you hate to do, there is someone who would crawl over broken glass to do it for you.
FIND THAT PERSON…AND…LET THEM.
What about you?
Be bold and share your biggest hiring mistakes and lessons learned below.
Looking For More Business Tips and Stories That Will Rock Your World? Join me at my event, The Ultimate Breakthrough this October. Learn more here. 
About The Author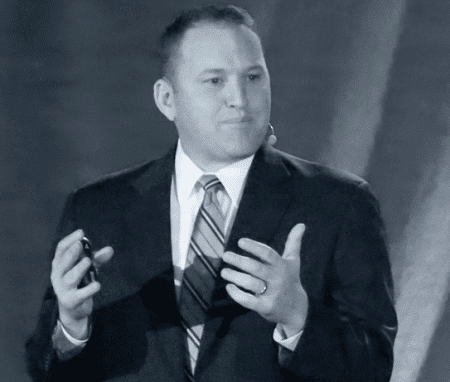 Ed Rush is a world-renown speaker, a five-time #1 bestselling author, and a highly successful business consultant who was featured on CBS, Fox, ABC, and NBC. He has spent a significant amount of time in the cockpit of an F-18 fighter jet, so he knows the value of strategy and the power of focus. He has effectively taken the principles that he learned flying faster than the speed of sound, and translated them into good business. His clients range from small startups to multinational organizations, and include CEOs, founders, political leaders, sports teams, national universities, Hollywood stars, and even a contestant on Donald Trump's The Apprentice. To buy any of Ed's books, visit his bookstore right now or hire Ed to speak at your next event.